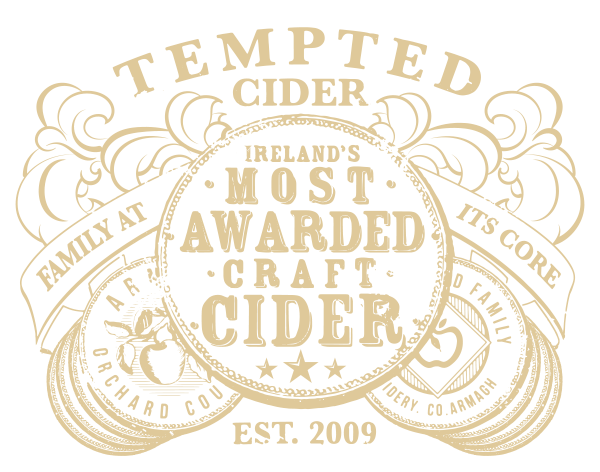 Tempted Cider has been winning awards from its infancy and is referred to as Ireland's most-awarded cider.
2018 has been a very special year, 29 awards and counting (check out all our accolades below).
Tempted Elderflower cider not only received 3 stars at the Great Taste Awards but it also featured in the 2017 Great Taste Top 50 Foods List, which is quite simply the best fifty foods in the UK each year. It was one of only two N.I. products to make the Top 50 list! Judges described this light, fruity, medium-sweet 4% ABV tipple as "proper cider", with a good balance of distinct elderflower tones and delicate floral notes.