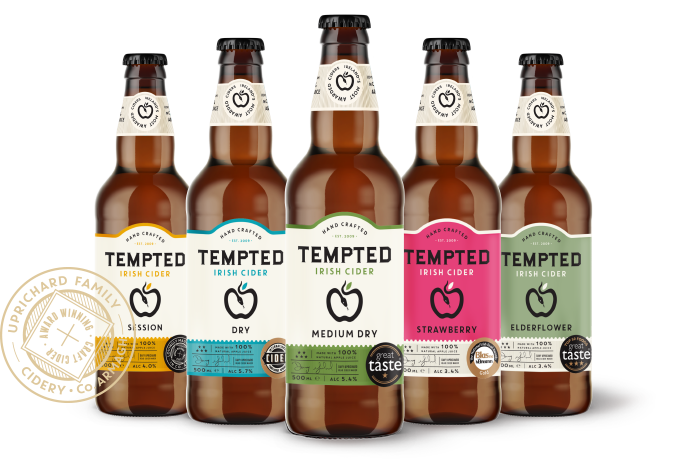 Making great cider starts with selecting the finest apples and the watchful eye of one of the world's best cider-making families.
The cidery is situated in the Orchard County of Armagh and this too, is the source of dessert and Bramley apples used to make Tempted Cider.
Armagh Bramleys have earned Protected Geographical Indication status by the EU for their unique, sharp, clean taste. The Uprichards also source special cider apple varieties from Co.Tipperary.
Only the best quality Irish apples get the opportunity to be in a bottle of Tempted.